Our History
We stand behind our reputation and will continue to serve our community with the values instilled by our funeral directors.

​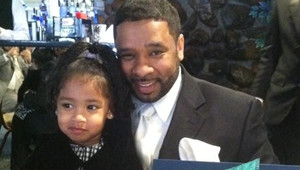 The Joseph Slinger-Hasgill has a long and rich history in the Amityville and Central Long Island community. Currently, the establishment is operated by the visionary leadership and administration of Joseph Slinger who continues a tradition that has lasted for over fifty years.

Prior to its current ownership, this funeral home was led by Richard Hasgill, who started the Hasgill Funeral Home in the year 1953. Richard Hasgill was a legend on Long Island for not only his work with families during their time of grief, but also because of his leadership and advocacy as a civil rights leader in the 1950's and 60's. Richard Hasgill was not only the proprietor of the funeral home, but was also the president of the local chapter of the NAACP for many years. His family-owned business established a sterling reputation for service and dignity at a time when treatment of minorities in this country was challenging.

On October 20, 2006, Joseph A. Slinger, who had served as an apprentice and understudy to the Hasgill Funeral Home, refused to let a great tradition die upon the death of Richard Hasgill. Assembling resources from family and friends, he sought to take the Slinger-Hasgill Funeral Home to new levels of professionalism and service. Unfortunately, in the early days of Slinger's ownership the funeral home suffered a major fire. While this would have been a setback for most other businesses, Joseph Slinger seized the moment and used it as an opportunity to totally renovate and build a more modern and productive facility for the Long Island community. In recent years, the Slinger-Hasgill Funeral Home has returned to its position as one of the leading funeral homes of the area. Joseph Slinger brings vision, energy and passion to the funeral home business and its re-built facility has become a much needed proven asset to the Sunrise Highway corridor where the funeral home resides. Slinger-Hasgill is no longer one-dimensional, but has a cross-cultural and diverse appeal that touches the African-American, Hispanic, Carribeean and mainstream communities.

With an eye on the future, Joseph Slinger intends to make the Slinger-Hasgill Funeral Home a state of the art facility that will feature all of the services and benefits that you will find anywhere in the industry. He has recently re-designed its website, added memorial websites for family members, offers "Hollywood Produced" video tributes and even has positioned itself to webcast funeral services LIVE for families who may have members who can not physically attend the services. Continuing the rich legacy of the past, the Slinger-Hasgill Funeral Home is poised to make a major difference in the future.
Joseph A. Slinger-Hasgill Funeral Services, Inc.
155 Sunrise Hwy.
Amityville, NY 11701
Telephone: (631) 842-2788